By David Bartlett, Project Lead, Global Boyhood Initiative
Globally, women and girls have been the driving force behind efforts to achieve gender equality, with most efforts not only created by but also targeted at women and girls – and rightly so, as women and girls are disproportionally affected by gender inequitable norms and behaviours. Relatively few gender equality efforts are targeted at young men – and even fewer at younger boys – even though this engagement is essential to achieve the full equality of women and girls, while also positively impacting the lives of men and boys themselves. To help address this gap, in 2020 Promundo-US and Kering Foundation co-founded the Global Boyhood Initiative with the explicit aim of promoting a more gender-equal and emotionally healthy society by focussing on the lives of boys aged 4-13 and the adults in their lives.
The Global Boyhood Initiative (GBI) works to promote gender equality by building the capacity of younger boys to share emotions in healthy ways, accept and connect with others, stand up against inequality, and break free from gender stereotypes. The initiative is focused on creating long-term system change by engaging with every level of boys' environment – at home, school, in the media etc.
Why this focus on boys?
The most obvious and powerful answer is that we cannot fully achieve gender equality without involving boys. How boys and men behave makes an enormous difference to the lives of girls and women, and individuals of all gender identities, in all areas of their lives. From sexual harassment and gender-based violence, to the gender pay gap and relationship breakdown, the attitudes and behaviour of boys and men are hugely influential. So we need to raise a generation of boys who are able to build and sustain healthy, respectful, caring relationships with people of all genders, and not be influenced by restrictive gender stereotypes.
There is increasing understanding that, if we can achieve this, boys' own lives will also be transformed for the better. Although our gendered society impacts differently on individuals of all gender identities, there is a sense in which we are all in this together. Boys who do not accept or fulfil restrictive norms about masculinities can still find themselves under pressure to conform, and socially isolated if they do not. And young men who do embrace very restrictive ideas about what it means to be a man are much more likely to experience depression or commit suicide, engage in abusive, risky and dangerous behaviour, and find it harder to form close personal friendships and relationships (see the Promundo-US report, The Man Box: A Study on Being a Young Man in the US, UK and Mexico).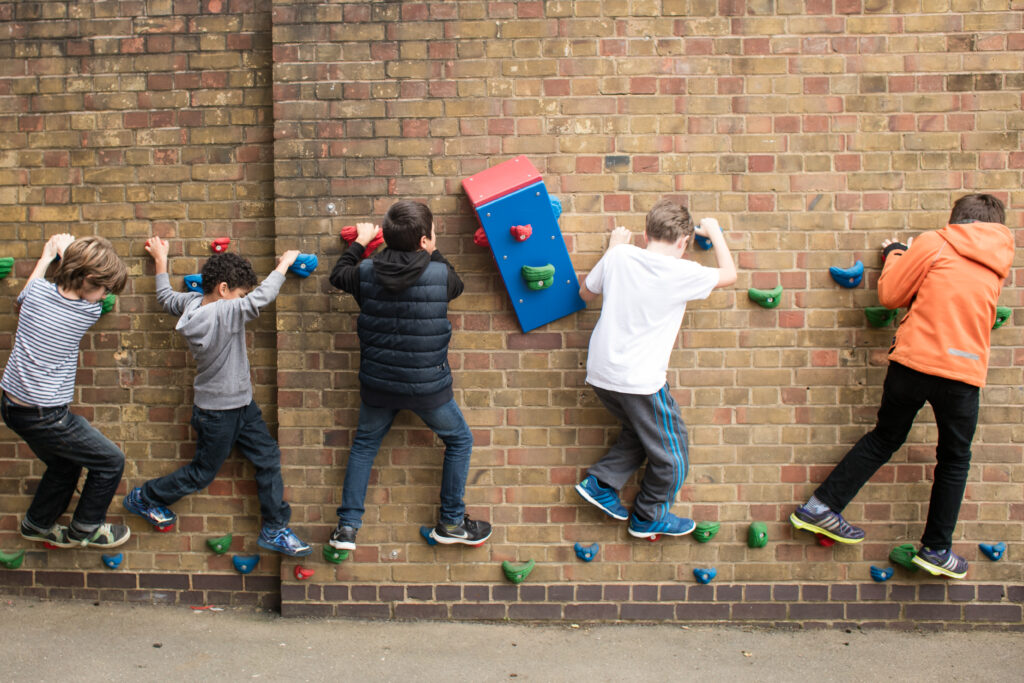 Considerations
This new focus on boys is perhaps encouraged by the fact that our society has in recent years started to reflect on and rethink gender norms and identities in ways that were unheard of a generation ago. The #MeToo movement is a recent powerful example of this trend, and debates about trans identities are another obvious example. Discussions about gender norms and identities are becoming much more part of mainstream discourse – in media and social media debates, in many workplaces, and in many school playgrounds around the country.
This represents both an opportunity and (in different ways) a challenge for GBI.
An opportunity: in schools across the country, and in the communities they serve, there is growing (although far from universal) acceptance that discussions about gender norms and identities should reasonably form part of children's experience at school.
A challenge: there are many people in our society who still do not share this view and regard such discussions with varying degrees of discomfort or disquiet. Similarly, there remain diverse and sometimes conflicting expectations and beliefs about children based on their gender, and a consensus is unlikely to emerge any time soon.
Another challenge: to be effective, GBI will need to be sensitive to and reflect the role gender plays in the real lives of young children, and how gendered norms can affect children differently according to other aspects of their identities and lives. We must not assume that gendered norms are necessarily as powerful as, or similar in content to, those experienced by older children, or previous generations – or that they have the same force and meaning in all children's lives.
GBI in the UK
In the UK, over the course of the next year GBI is initially going to pilot a new curriculum aimed at children aged 7-11 (Key Stage 2) about gender equality, developing healthy masculine identities and challenging limiting gender stereotypes. After this pilot in London, GBI hopes to widen and deepen its work on boyhood across the UK – including promoting the uptake and development of the curriculum nationally.
The Partnership
Promundo-US have partnered with Lifting Limits, who will lead on the development and delivery of this pilot. I am very excited to be working for Lifting Limits as UK GBI Project Lead. The partnership between Lifting Limits and Promundo-US has great potential for transforming the lives of young children in the UK: Lifting Limits has a strong track record and considerable experience working on gender issues in UK primary schools – and Promundo-US is a global leader on gender and masculinities working across over 55 countries.
We are excited and proud to be part of how our society is rethinking what it means to be a boy and a man. We have already started writing the curriculum, which will be trialled in two inner London primary schools in Autumn term 2022. Later blogs will include updates on progress on developing the curriculum – and how it goes when we implement it in the autumn.